Una donna sola (A woman alone). Franca Rame and language as an instrument of subjection and emancipation
Parole chiave:
Contemporary Italian Art
Abstract
Alessandra Marfoglia writes a case study of feminist politics in the theatrical monologues of actress/activist/playwright Franca Rame, specifically "Una donna sola" from Tutta casa, letto e chiesa (1977), co-written with her professional and life partner Dario Fo. Reading this work against both the theater's expansion into the realm of social experience (Grotowski) and performance art's pursuit of self-awareness through live action (Settimana della Performance, Bologna, 1977), Marfoglia argues that Rame's work similarly aims to liberate the female body from oppressively gendered representation by attacking social and linguistic structures in the plot of the monologue.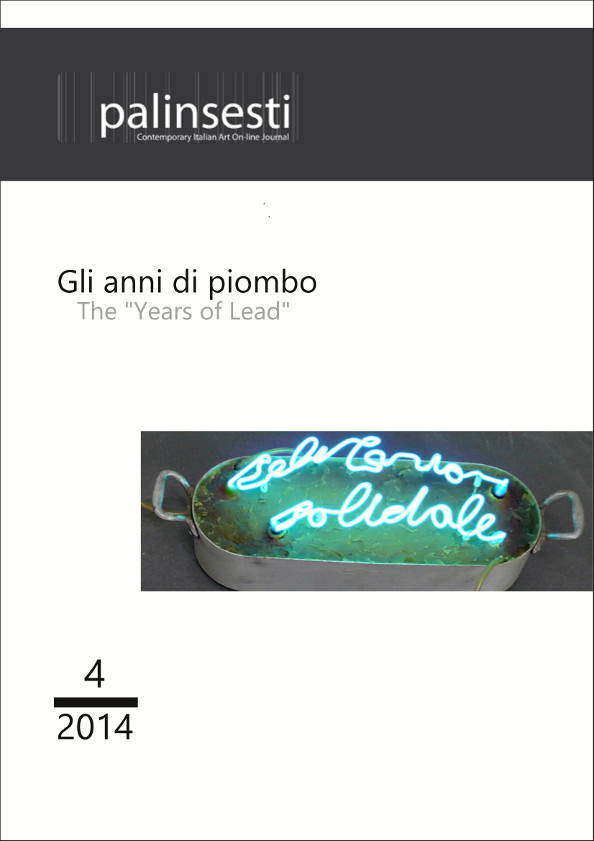 ##submission.downloads##